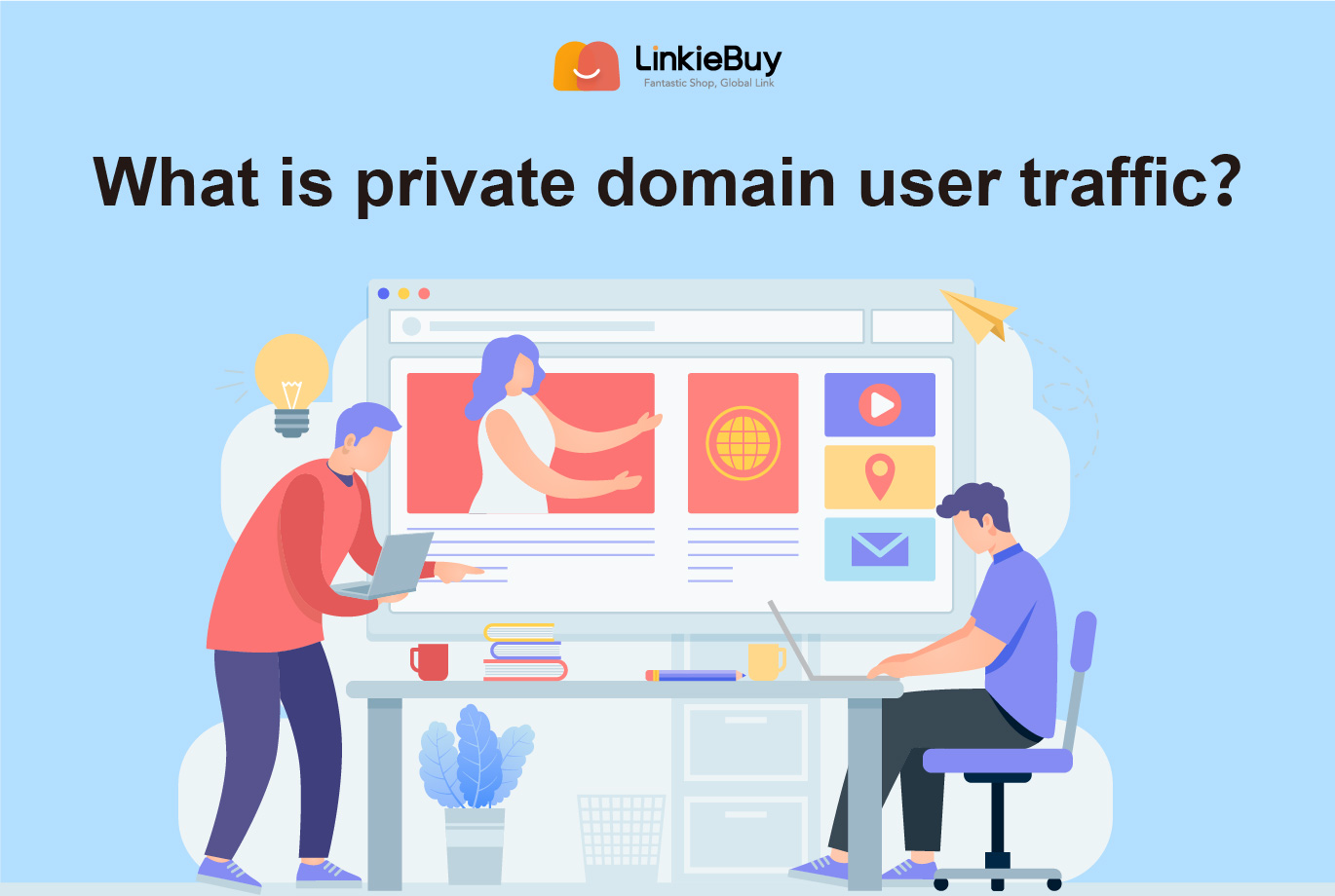 Private domain user traffic is when brands create their own customer groups to better engage with them, without relying on expensive advertising channels. The opposite of private traffic in China would be communication with consumers through e-commerce platforms like Tmall, Taobao and JD.
These platforms own traffic data and have more control over how the brand is perceived. E-commerce platforms' business models have progressively shifted to media companies. The cost of acquiring new customers on these platforms has skyrocketed. This is why brands are looking at the private domain as a way to connect with their target market in a more cost-efficient way, but not only.
One of the many reasons why private traffic is increasingly attractive is that it addresses the so far largely unkept promise of making e-commerce more personal and, by doing so, increases the revenues it generates.
Despite the promises made in the beginning, e-commerce did not allow brands to build very personal relationships with their customers in China. E-commerce platforms keep the data for themselves, and brands struggle to get to know their consumers in a meaningful and intimate way. With a few limited exceptions, the only data available is anonymous advertising tracking data, which usually indicates users' advertising preference. This kind of data might be helpful when optimising a media budget, but it has limited value when it comes to improving conversion or loyalty.

Using owned apps, social accounts (WeChat, Weibo) and WeChat mini-programs, brands can collect valuable leads and nurture customer relationships by developing personalised experiences. In short, paying more attention to private traffic allows brands to better understand their customers' habits and preferences. Also, by collecting this first-hand data, brands can gain deep, real-time insights into marketing efficiency across the whole purchase funnel and then optimise campaign strategies and product offerings accordingly.
There are two main types of personal interactions brands can have with consumers in the private domain.
The first type is the shopping assistant model. Brands leverage social media platforms to share products' by using experience and promotions with consumers in the private traffic pool. This model meets customers' demands for conveniently acquiring information and special benefits. This model is similar to how a shop assistant provides services to consumers in-store, such as skin tests and makeup trials. In the shopping assistant private traffic model, customers can add a shop assistant's WeChat account. Consequently, they can have after-sale services, personalised services and information on new arrivals.
The second type is the topic expert. A brand such as Nike, for example, gathers fans to establish an interest community, organises offline activities like running, yoga and so on. It attracts individuals who feel the need to belong to a community and are looking for relevant knowledge. In the case of Nike, the topic expert could be like a fitness-obsessed friend, who can advise you on what equipment to use for running, basketball, or what to bring to your first yoga class.
The most common way of doing this is by setting up a 500+ person group for VIP customers. Brand employees and shop attendants can send updates regarding discounts, special promotions, gifts, invitations to events and even virtual games that the brand is holding for loyal customers in such groups.
This type of interaction can also help reduce churn rate, especially when the brand interacts with customers in a more human-like and personalised manner as Perfect Diary did with the Xiaowanzi character. By operating private traffic pools and establishing emotional interactions with users, the product recommendations will not be blocked as annoying advertising but accepted easily by consumers.
Private traffic campaigns are sometimes combined with group-buying deals that incentivise current followers with discounts to bring in new followers, essentially subsidising new customer acquisition. Since word-of-mouth marketing is particularly effective in China, where customers rely on friends and family for recommendations, these group-buying deals have become common over the past two years.