SYNOPSIS
What is WeChat Mini Program Store
WeChat Mini Program becomes a new battlefield for social e-commerce
WeChat Mini Program Store, the first choice for global brands to enter Chinese market
WeChat, with more than 1 billion DAU, is China's largest social media. In an era when traffic is king, WeChat has naturally become an unparalleled bonanza. The traffic acquisition of traditional e-commerce platforms is harder than ever, transactions relying on social software and social network have quietly become popular. And this is called the risen of social e-commerce.
The continuous update and development of the WeChat Mini Program Store and the WeChat ecosystem have allowed social e-commerce companies to get rid of the plight of private transactions, armed them with courages to compete with traditional e-commerce platforms, and the Mini Program stores have gradually become an important channel for global merchants to enter the Chinese market.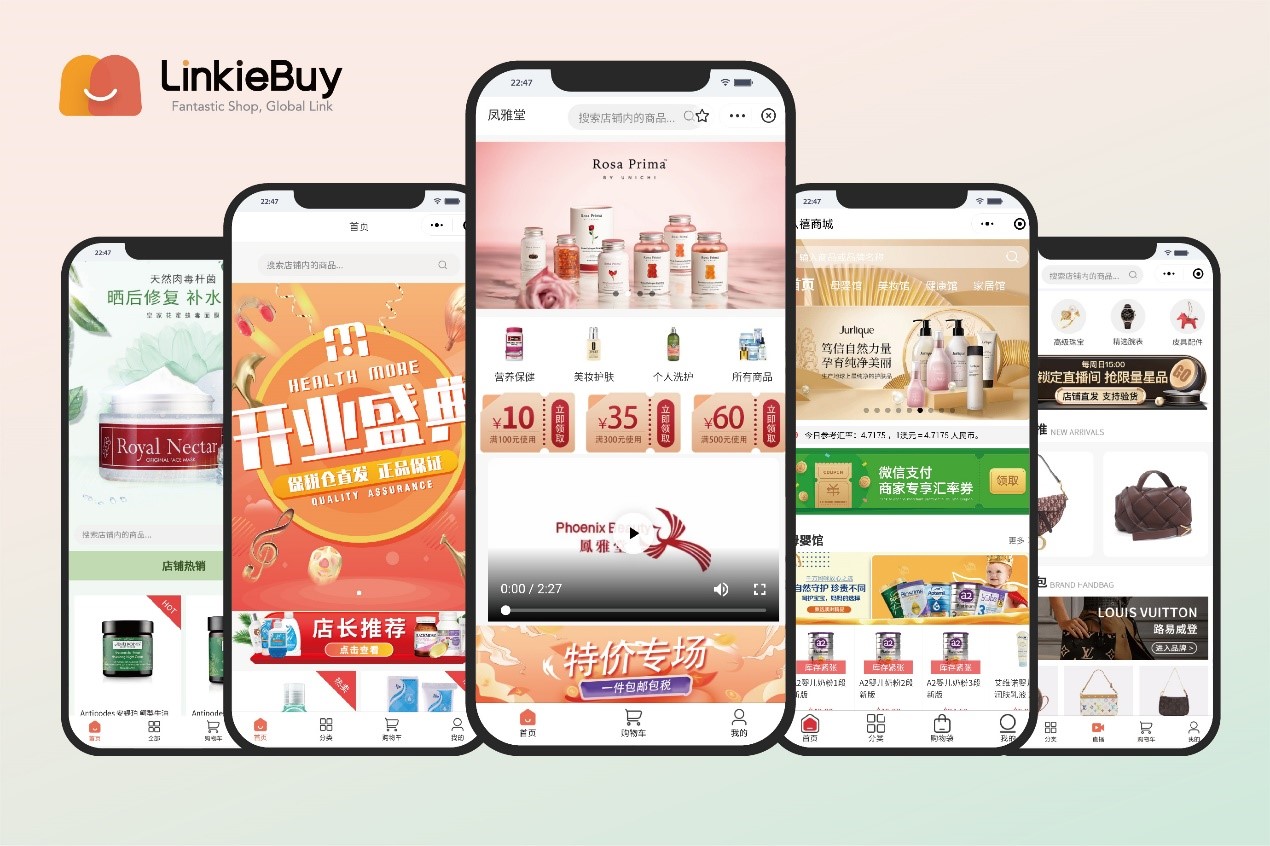 What is WeChat Mini Program Store
Wechat Mini Program is an application that can be used without downloading and installing. Users can scan or search on WeChat to open it.
The WeChat Mini Program Store, which is a combination of WeChat Mini Program and Store, also does not need to be installed and downloaded, and can be directly obtained, used and shared in WeChat, which is very user-friendly. But in fact, as a new format, the history of WeChat Mini Program Store is not long.
In January 2017, the first batch of WeChat Mini Programs was officially launched. In December, the mini program opened game access and launched the Mini Program game "Jump Jump", which made a game fashion in China and has almost become a social game for the whole people.
After the "Jump Jump", the mini program became a new norm, received the welcome and praise of WeChat users, and users are gradually adapted to this application format. Subsequently, WeChat opened the Mini Program application. Companies, governments, media, organizations or individual developers can all apply for registration of mini programs.
Many entrepreneurs saw the business opportunities and began to move their stores to Mini Program and carry out their businesses with their social network. The WeChat Mini Program has also entered the era of Stores.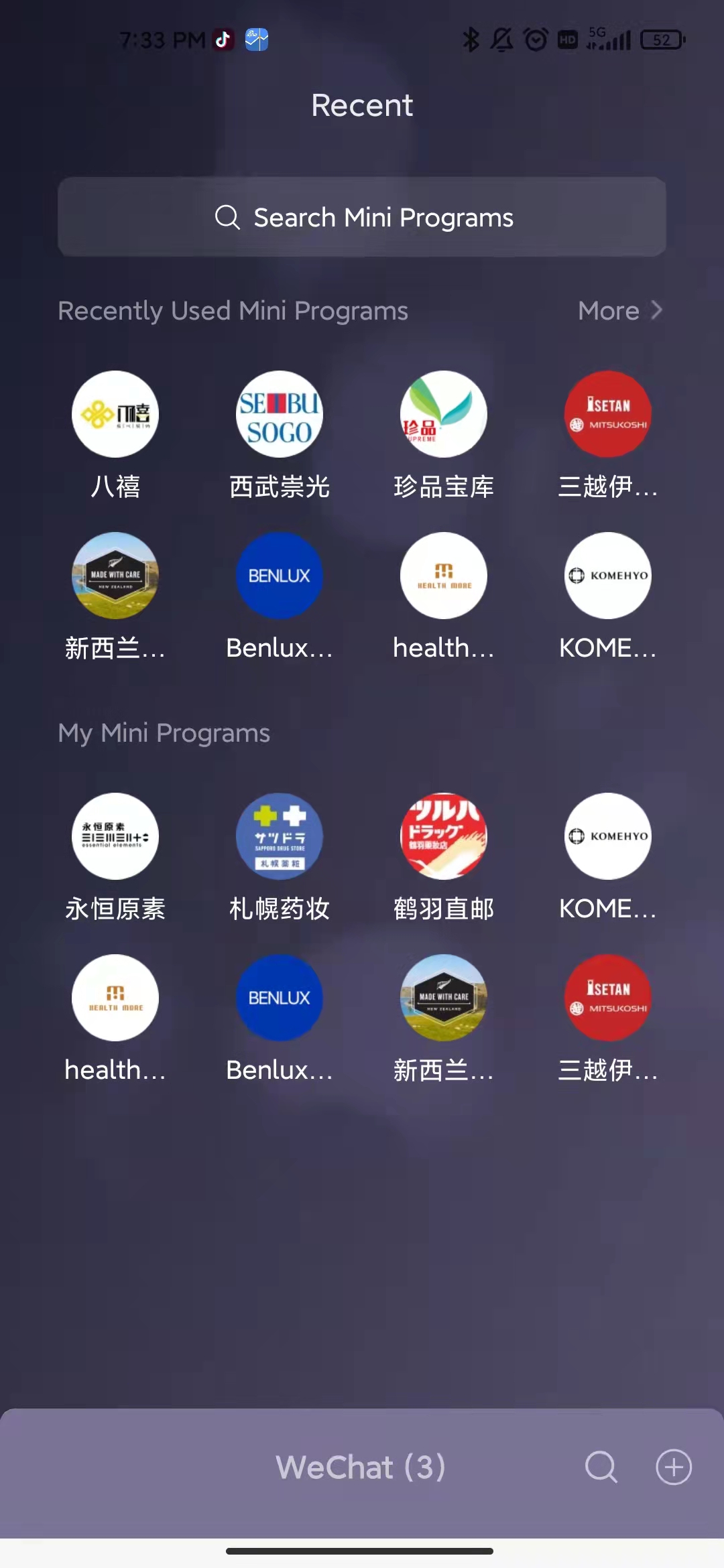 WeChat Mini Program becomes a new battlefield for social e-commerce
From 2000 to 2019, China's e-commerce industry grew out of nothing, from weak to strong and gradually become the world's largest and most influential e-commerce power. But it is worth noting that although e-commerce is still maintaining good growth, its growth has slowed down significantly; the traffic dividend is weaking, and traditional e-commerce companies must find other growth.
The huge traffic of WeChat and other national software has become a huge treasure. On this basis, commercial transactions based on social software and social networks have emerged, that is social e-commerce.
WeChat Mini Program + social e-commerce gave birth to the WeChat Mini Program Store. The advantages of WeChat Mini Program Store are mainly reflected in the following aspects:
1. Traffic
Mini programs are rooted in WeChat, and they naturally have a traffic advantage. As China's largest social platform, WeChat has not only a large amount of traffic, but also a wide circle, covering different age groups, occupations, and consumer groups. Grabbing WeChat users is equivalent to digging a huge treasure.
The WeChat Mini Program Store is not an isolated entity. There are many WeChat ecosystems behind it. WeChat is not just a social software, its official account and service account are currently an important content platform in China, with a large amount of high-quality content. Enterprises or individuals can also register their own official accounts to attract fans with high-quality content.
With the continuous upgrade of WeChat Mini Programs, the WeChat Mini Program Store can integrate online and offline to leverage exclusive traffic. At present, Mini Programs can be associated with official accounts, or they can be opened through user sharing, search, historical usage lists, other App, etc., and offline traffic can also be obtained through offline scan codes, nearby recommendations, etc. Therefore, to a certain extent, the WeChat Mini Program Store has its own social attributes, users and service providers can enjoy the payment, coupons, and content infrastructure systems in the WeChat ecosystem to provide a good user experience.
2. Independent and light
Being accessible and ubiquitous is the biggest feature of Mini Program. Users don't need to care about whether they need to install the application, whether their phone memory is enough. For developers, WeChat Mini Programs also mean lower development and maintenance costs compared to traditional applications. Especially for fresh entrepreneurs and retailers, having online services is no longer an expensive and laborious thing. At the same time, there are service providers, such as LinkieBuy, a cross-border e-commerce service brand under Xingyun Group, can directly provide Mini Program Store development and agent operation services. Use batch development to help merchants solve R&D problems and reduce development costs. For merchants, the Mini Program Store has become "at their fingertips."
3. In-depth marketing of private traffic
As early as 2017 and 2018, many e-commerce merchants have noticed the fact that traffic growth has slowed down. When the traffic dividend is gradually exhausted, it has become the unanimous choice of all businesses to dig more value from old users, and the concept of "private traffic" has gradually become popular.
Compared with public traffic, private traffic has the characteristics of uniqueness, privacy, aggregation, fission, and progressiveness. The progressiveness is mainly reflected in the shift in operating philosophy from focusing on "traffic" to focusing on "person", which is also an important part of the new retail user operation logic.
WeChat is China's largest social platform for acquaintances, and the Mini Program Store rooted in WeChat also naturally gain private traffic. Through the operation of Moments, WeChat groups, official accounts, Mini Programs, video accounts, other APPs, and offline stores, businesses can directly reach and establish contact with consumers, and introduce them to their customer list. Gradually, the customers will be shaped as a community.
The customers remained in the community will become private traffic of the merchant. The merchant can carry out publicity, promotion and other activities in the community, publish the content and topics to appeal the community users, and achieve direct communication with the users. The two parties' continuous contact will help to form the emotional value of the brand and the stores, thereby realizing in-depth marketing to customers.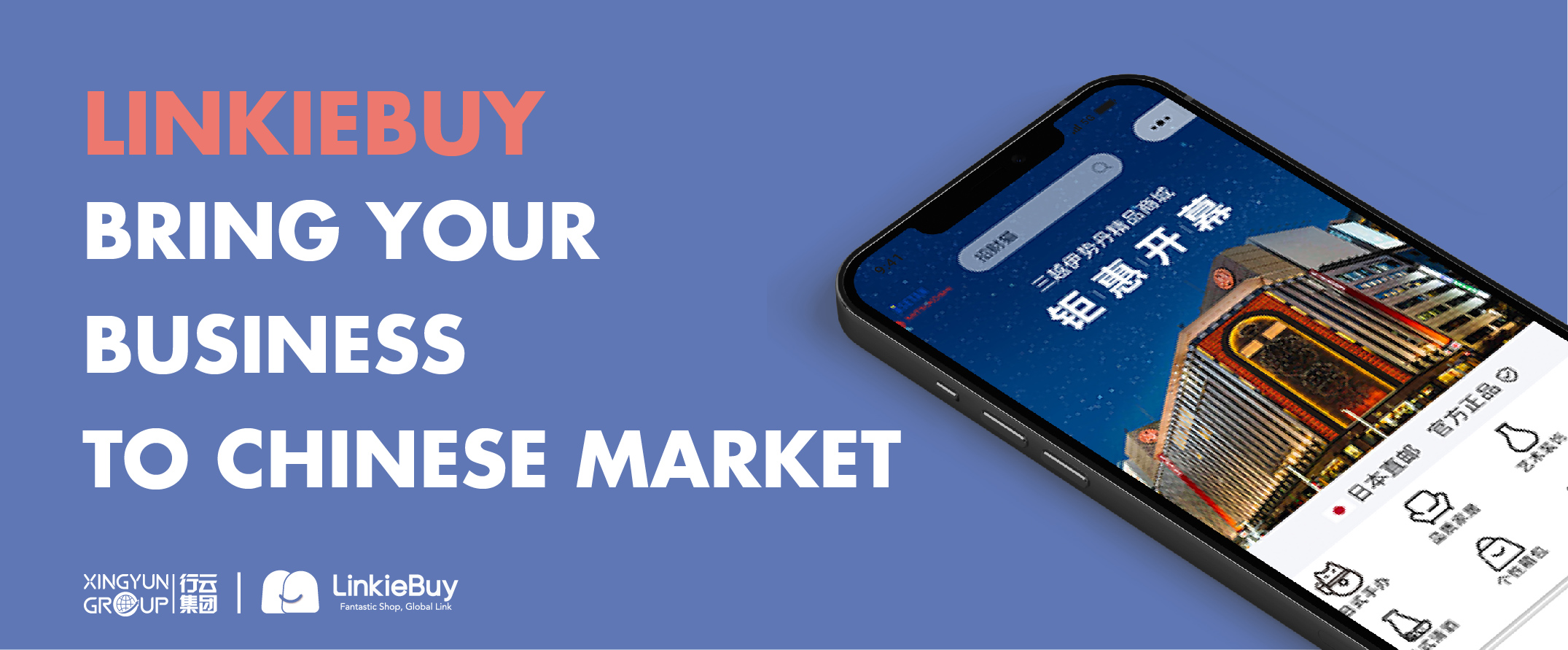 WeChat Mini Program Store, the first choice for global brands to enter Chinese market
Cross-border e-commerce was rooted in traditional foreign trade. It has only a short history of 20 to 30 years. Thanks to the rapid improvement of internet technology, cross-border e-commerce has shown explosive growth. It is estimated that in 2021, the scale of China cross-border e-commerce market will reach 15 trillion yuan.
With the declining traffic and high costs of traditional e-commerce platforms, the Mini Program Store based on the WeChat ecosystem has now become an important channel for many global merchants to enter the Chinese market.
According to public data from LinkieBuy, a well-known cross-border e-commerce service provider in China, hundreds of well-known global merchants from Asia, Europe and North America, including KissBaby, Benlux, Komehyo, lifespace, etc., have established their Mini Program Stores on WeChat with the help of LinkieBuy, and by far they have achieved favorable sales performance. Currently, more global merchants are expected to launch WeChat Mini Program Store in China.