With the popularization of vaccines, the impact of the epidemic on the Chinese economy has gradually decreased. According to the data released by the National Bureau of Statistics of China in September: In August, the total retail sales of consumer goods in China was 3,439.5 billion yuan ($533.794 billion), a year-on-year increase of 2.5%. From January to August, the total amount of retail sales was 28,122.4 billion yuan ($4364.46 billion), an increase of 18.1% year-on-year and an increase of 8.0% from January to August 2019.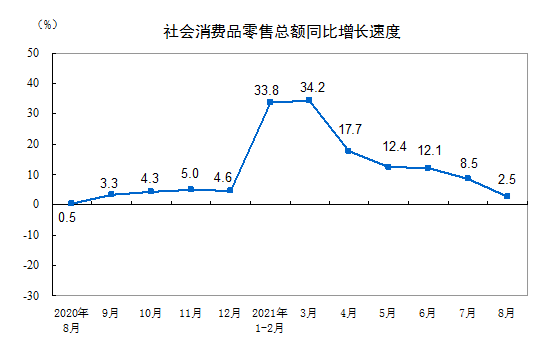 The total market size of consumer goods retail in China will reach 48 trillion yuan ($ 7449.37 billion) in 2021, making it the world's largest consumer goods market, according to relevant Chinese research institution.
1. Small changes in huge China market
Although the direct impact of the epidemic on the Chinese consumer goods market is gradually decreasing, the consumption habits formed since the epidemic are reshaping the Chinese market.
First of all, more and more retailers are turning to online platforms, leading the rise of new retail.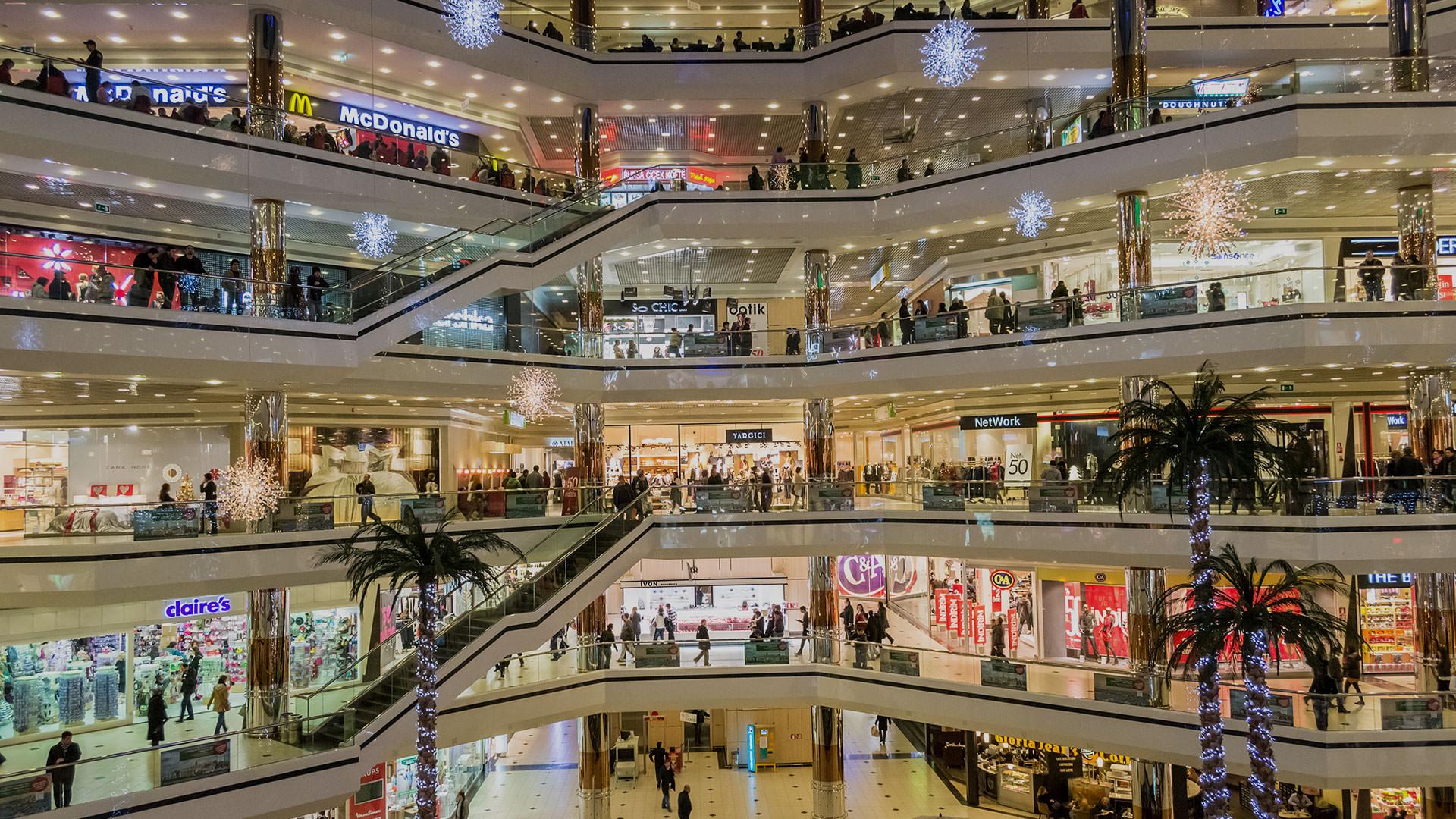 According to the National Bureau of Statistics of China, China's online retail sales in 2020 reached 11.76 trillion yuan ($1.83 trillion), an increase of 10.9% over 2019. It is estimated that China's online retail sales of consumer goods will increase to 12.8 trillion yuan ($1.99 trillion) in 2021. With the huge market scale of the retail industry and current consumption upgrades and the sluggish traditional retail industry, exploring new retail and moving to the online market has become the only choice for the traditional retail industry.
Second, the epidemic has aroused public attention to health, and China's health care products market has grown strongly.
According to data from iiMedia Research, the market size of China's dietary supplements industry reached 222.7 billion yuan ($34.56 billion) in 2019, a year-on-year increase of 18.5%, and it is expected to reach 330.7 billion yuan ($51.32 billion) in 2021.
It is worth noting that the Chinese consumers of health care products were mostly middle-aged and elderly people in the past, but in recent years, young people's attention to health has gradually increased. The post-90s generation in China is becoming a new force in purchasing dietary supplements.
The changes in consumption patterns and the participation of a large number of young people have greatly changed the sales channels of health products, and the dietary supplements e-commerce has become the biggest winner.
Due to the strict production process and strictly quality supervision system, Australia's dietary supplements is popular in China. Since 2019, Australia is the largest source of Nutrition and Health Food imports to China with an import volume of $730 million, accounting for 21% of China's total imports of nutrition and health food, which is $3400 million, according to China Chamber of Commerce for Import and Export of Medicines and Health food Products.
2. For Australian company, how to seek profits in changing China market
According to Australian CMA report, due to the aging of the population and the improvement of living standards, China's demand for Australian health care products will double in the next three years. This is an opportunity for the Australian health care products industry.
Among the first Australian companies marching into China's health care products industry, Health More is even the leader.
In 2014, aware of the popularity of health products in China, Health More came into being, it focuses on bringing high-quality products made in Australia and New Zealand to the Chinese market. With the help of Health More, not only Australian health products and milk powder popular in China. Sales, even many small Australian family-run businesses can make a big splash in the Chinese market. Lucas Pawpaw, as we all know it, became the most famous little red tube in Australia under the promotion of Health More.
Currently, Health More is the general distributor or first-level agent of more than 200 top Australian and New Zealand brands.
After the 2020 epidemic, aware of changes in the Chinese consumer market, Health More decided to increase sales channels and enter the Chinese cross-border e-commerce market. However, Health More is hesitant to choose a traditional e-commerce platform or establish an independent cross-border mall.
On the one hand, traditional e-commerce platforms have a lot of traffic, but the competition is fierce, and the platform fees are not low. On the other hand, independent shopping malls are difficult to develop and operate, but it is easy to accumulate their own customer groups and build brand loyalty.
After thoughtful consideration, on December 31, 2020, Health More signed a cooperation agreement with LinkieBuy, the world's largest cross-border digital service provider in China, and launched the Health More overseas flagship store mini program mall in April 21.
3. LinkieBuy, help you explore the Chinese market
LinkieBuy is a one-stop cross-border e-commerce service platform of Xingyun Group, dedicated to helping merchants enter the Chinese cross-border e-commerce market.
In this cooperation with LinkieBuy, Health More felt a great sense of security.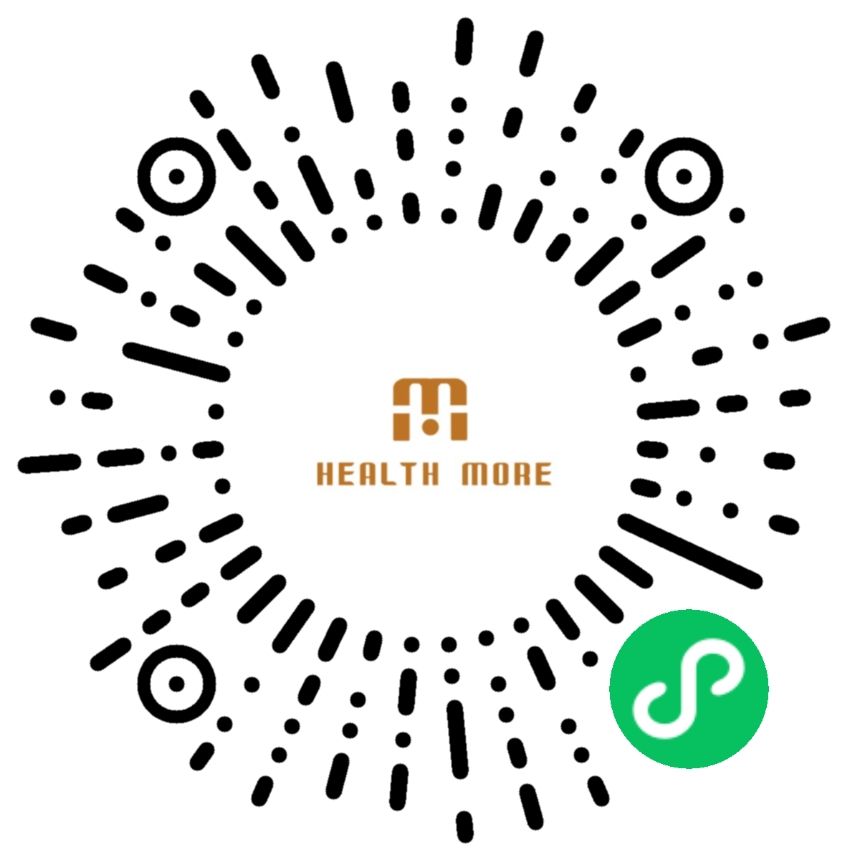 Scan with WeChat to visit HealthMore Online Stores
First of all, LinkieBuy has a professional R&D team. After the signing of the cooperation agreement, based on the SAAS platform, LinkieBuy helped Health More quickly construct a mini program mall on WeChat. The customized UI, multi-language operating system, and detailed data analysis backend made Health More feel the speed of China and gained confidence when exploring the unknown e-commerce market.
In addition, LinkieBuy has a large professional online store management team with extensive experience in the Chinese market. Through WeChat fan club running, activity planning and advertising, the team provided Health More with professional cross-border e-commerce operation services, expanded its influence, and quickly improved its sales performance.
Last but not least, Health More was guaranteed by Xingyun Group. Xingyun Group is China's leading digital supply chain service platform. It has a strong global supply chain, logistics and transportation capabilities that can provide merchants with one-stop cross-border B2C solutions. Currently, Xingyun Group has 17 overseas bonded warehouses and 26 domestic bonded warehouses. It has the logistics and transportation capabilities of all links from the merchant warehouse to the consumer. According to the needs of commodity transportation, Xingyun group can provide more optimized warehousing logistics solutions.
In other words, as long as Health More continues to dig outstanding products, everything that remains to enter the Chinese e-commerce market can be handed over to LinkieBuy. This allows Health More to focus on the development of local quality products in Australia and New Zealand.
It is foreseeable that with the rapid increase in Chinese consumers' demand for green and quality products, the Chinese market will be a huge blue ocean for Australia and Australian high-quality products.