CONTENTS
1. The status of China's second-hand luxury market
Blooming market with large stock
1st and 2nd tier cities blooming, lower-tier cities expanding
Imitations hurt the industry, and the norms are on the way
2. Factors driving the development of the second-hand luxury market
Price advantage
Environmental protection awareness
Personality pursuit
3. The development trend of China's second-hand luxury market
Consumers return to rationality and pay more attention to value
Delegated Purchase may disappear, online purchases become mainstream
LinkieBuy, a new but promising way to enter China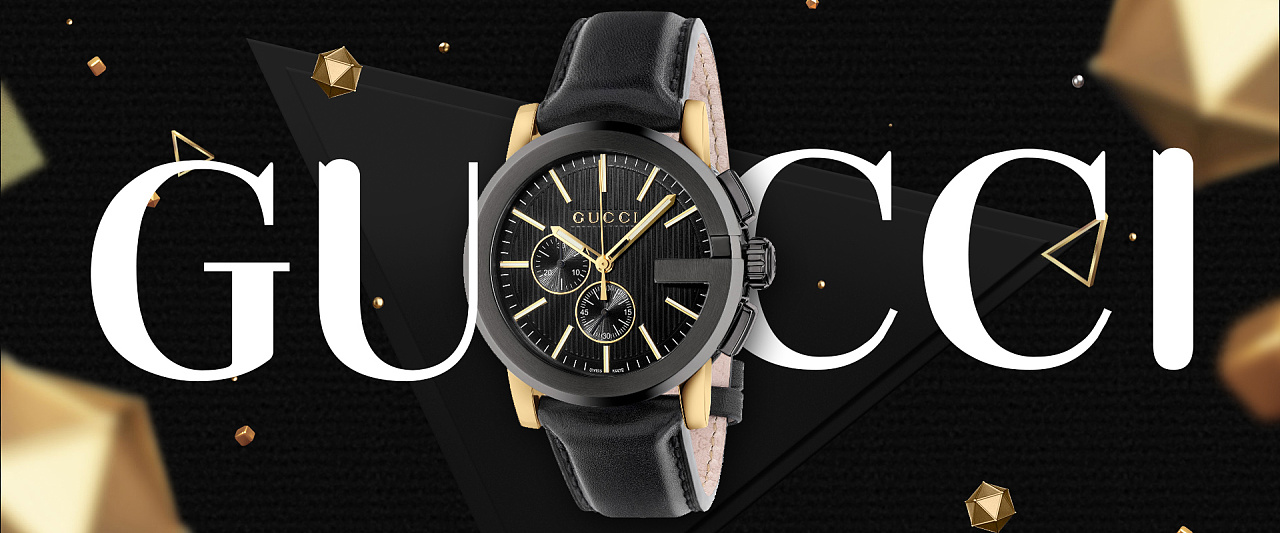 Since the reform and opening up, China's economy has developed rapidly, ordinary people's pursuit of life quality has gradually improved, and the purchasing power of luxury has also increased. It can be seen in last year; China was the only luxury market worldwide that maintain growth in 2020.
With the development of the luxury market, China's second-hand luxury market has gradually emerged. During the 1990s, pawn shops appeared in the streets and lanes and became an important channel for Chinese people to deal with luxury (mostly gifts).
Since 2011, a variety of second-hand luxury stores that emulate Hong Kong Milan Station have blossomed in first-tier cities. Unlike Hong Kong's Milan Station, which originally relied on idle luxury from local ladies, second-hand luxury stores in China Mainland are more rely on common consumers. After a gift-giving holiday, second-hand luxury stores will have a booming business. With the further improvement of Chinese purchasing power, more and more people buy luxury when traveling abroad, and second-hand luxury stores in Japan and South Korea have become popular destinations of Chinese tourists.
The 2020 epidemic has interrupted global cross-border tourism, and the global second-hand luxury market has also undergone considerable changes. This article will discuss China's second-hand luxury market from the market status, driving factors, development trends and how to join this blue ocean.
1. The status of China's second-hand luxury market
Blooming market with large stock
In recent years, Chinese consumers have become more rational in their consumption habits, realizing that second-hand luxury are both economical and environmentally friendly. At the same time, due to the slowdown in economic growth, luxury consumers are selling goods because they are worried about asset bubbles. Buyers pursuing cost-effectiveness, the two factors hit it off and quickly contributed to the booming of China's second-hand luxury market.
In 2016, the scale of China's second-hand luxury market was only 5.85 billion yuan, and it rose to 17.3 billion yuan in 2020, with a compound growth rate of 31.1%.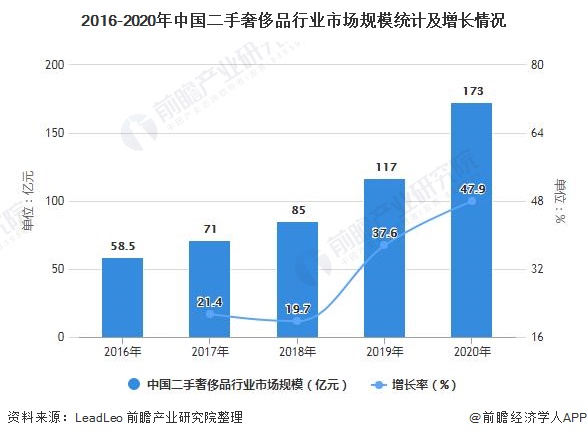 2016-2020 China's second-hand luxury market size statistics and growth
However, compared with the global market, the conversion ratio between new luxury products and second-hand transactions in China is still low, and the conversion rate is currently only 5%. Compared with the 20% of other developed countries, China's second-hand luxury market still has a lot of room for development. Some experts said that in view of China's strong luxury consumption capacity, in the future, the second-hand luxury market is expected to become a new trillion market.

1st and 2nd tier cities blooming, lower-tier cities expanding
At present, consumption of the second-hand luxury market in China is mainly concentrated in first-tier cities, new first-tier cities and second-tier cities, with consumers in the top ten cities accounting for more than 45%. However, it is worth noting that the acceptance and consumption power of luxury in third- and fourth-tier cities are gradually increasing, and the frequency of purchasing second-hand luxury has increased significantly.
Purchasing power accounting of luxury in different city group
Data show that in 2019, consumers in my country's first- and second-tier cities for luxury accounted for 56%, and consumers in third- and fourth-tier cities accounted for 44%. With the development of second-hand e-commerce, transaction behaviors and processes are simpler, which can overcome the problem of insufficient coverage of second-hand luxury stores in third- and fourth-tier cities. The huge population base of third- and fourth-tier cities will gradually show greater market potential and strong purchasing power as consumption power increases.
Imitations hurt the industry, and the norms are on the way
In front of the huge blue ocean of China's second-hand luxury market, people from all walks of life come. Second-hand luxury purchases, offline stores, and e-commerce platforms have sprung up, greatly reducing the difficulty for consumers to buy, but there are still many irregularities in the market due to its own characteristics:
Brands usually do not provide identification services, ordinary consumers lack identification capabilities, trading venues are gradually shifting to online, and social payment functions are complete, resulting in more channels for selling fakes, and more difficult for consumers to protect their rights. Although Chinese government has strengthened market supervision and increased penalties for the sale of counterfeit products, driven by huge profits, illegal businesses still take risks. Low imitation and high imitation emerge in endlessly.
In addition, the sale of second-hand luxury needs to be marked with the old and new grades. However, in order to sell the goods as soon as possible, many merchants often hide flaws. If they do not mark the second-hand luxury according to the new and old grade rating standards, consumers will receive goods that do not meet the rating standards.
Comparing the second-hand luxury market in the United States, Japan, and China, it can be seen that the second-hand luxury platform in the United States is positioned at a high-end, and the platform only sells first-line luxury brands. The industry is highly competitive. The representative listed company is The RealReal; the second-hand luxury process in Japan includes product acquisition, cleaning, Maintenance, refurbishment, secondary sales and buyout pre-sales and after-sales services, with a complete supply chain, representing listed companies as SOU Inc; China provides a secure trading platform for buyers and sellers, with 10%-20% commissions, representing listed companies SECOO.
Compared with the United States and Japan, China's second-hand luxury market provides a trading platform sales method, and the overall development model needs to be improved. Therefore, for Chinese second-hand luxury merchants or e-commerce platforms, a reasonable after-sales guarantee policy, a reasonable imitation inspection mechanism, a perfect merchant certification system, and regular self-inspection and spot checks will be a trick to win the battle in the trillion second-hand luxury market.
2. Factors driving the development of the second-hand luxury market
In recent years, the second-hand luxury market has ushered in explosive growth due to changes in Chinese consumers' consumption concepts and consumption environment. The following points can explain some of this change:
Price advantage
Compared with new products, the second-hand price advantage is self-evident.
According to the appearance and style of second-hand luxury, generally a person only needs 20-50% off the original price to get their favorite item. For example, a bag that costs ten thousand dollars may only cost a few thousand for second-hand use. This is a very good choice for consumers who don't have enough budget and want to improve their quality of life.
Because of the price, most consumers can easily buy it. Therefore, Chinese consumers of second-hand luxury have gradually moved closer to the general public from high-income, high-class groups, and are showing a younger trend. According to data from the World Luxury Association, the average age of Chinese luxury consumers has fallen from 35 to 25. Post-90s and post-00s have gradually become an important consumer force in the second-hand luxury market and will surely become one of the important factors driving the market in the future.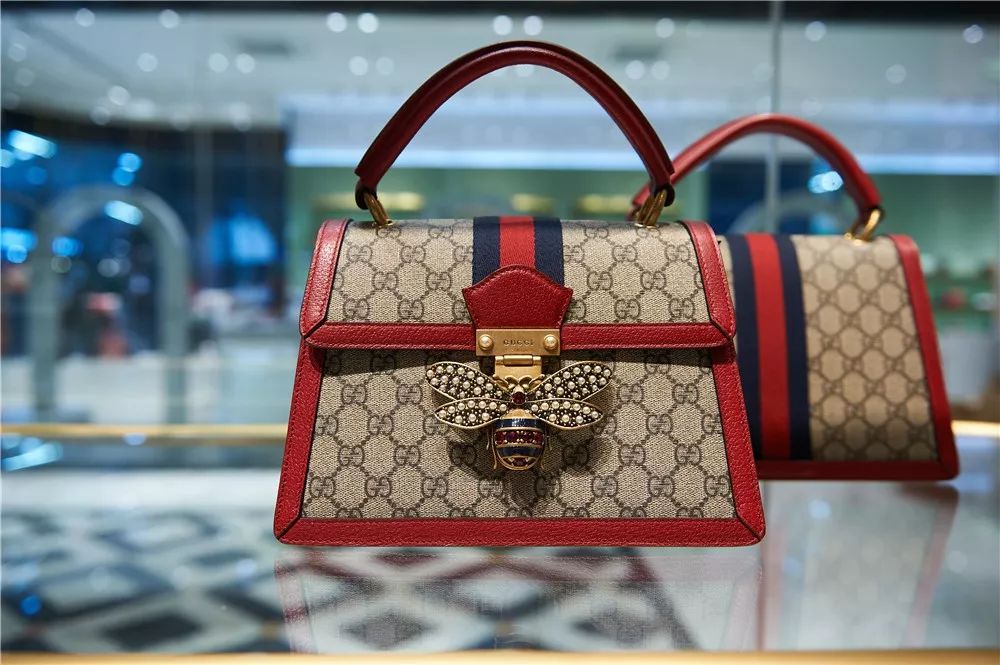 Environmental protection awareness
In Europe, America and Japan, the second-hand luxury industry emerged earlier, and consumers have more mature awareness, believing that second-hand are both economical and environmentally friendly.
Stella McCartney, a British designer brand known for its environmental awareness, has reached a cooperation with The RealReal, the America largest second-hand company, to resell the brand's second-hand clothing to reduce environmental pollution caused by clothing waste.
In recent years, with the promotion of the Chinese government, the concept of environmental protection has gradually become popular in China, and a large number of consumers have greatly increased the acceptance of second-hand goods, especially second-hand luxury.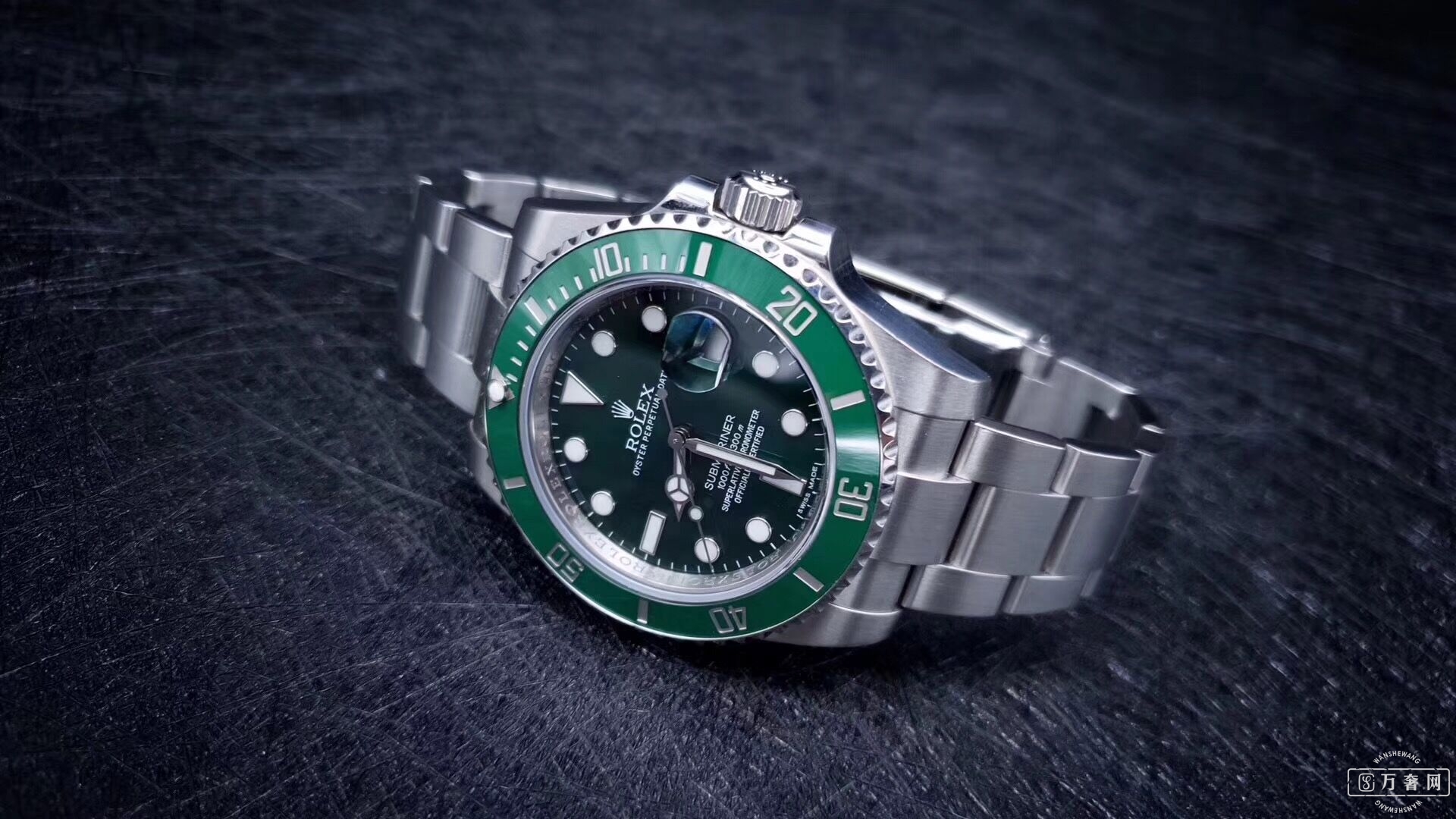 Personality pursuit
It is a common phenomenon for Chinese consumers, especially young consumers, to pursue individuality. Compared to cookie-cutter new products, buying second-hand goods seems more attractive.
The former owner of each luxury product gave it a different meaning and made it a unique existence. Obsessed with finding the story behind each item is also a project that Chinese consumers enjoy.
At the same time, fashion is a kind of circulation, and sometimes second-hand does not mean obsolescence, but represents the trend. Many of the new models launched by big brands every year are mostly based on classic styles, and even directly launch re-engraved items, which invisibly stimulates consumers' interest in the classic original.
3. The development trend of China's second-hand luxury market
With the global economic slowdown, the growth rate of the luxury industry has slowed. In the face of global uncertain political factors, economic factors and other multiple backgrounds, the development of the luxury industry will also enter a new normal stage.
Consumers return to rationality and pay more attention to value
The Chinese luxury market has always been an important engine for global growth, the purchasing power of the market remains strong, however, after 20 years of fashion consumption and ostentatious consumption of luxury brand logo worship, Chinese consumers have gradually begun to pay attention to luxury brand culture and purchase inner value. A Chinese-style luxury consumption upgrade is being carried out on a large scale.
According to different product categories, the second-hand luxury market can be divided into four categories: luggage and leather goods, clothes and shoes, high-end watches and jewelry accessories. From the perspective of sales, due to various styles, slow update speed, and high-cost performance. luggage and leather goods have become the first choice for buying second-hand luxury, and the transactions is far ahead.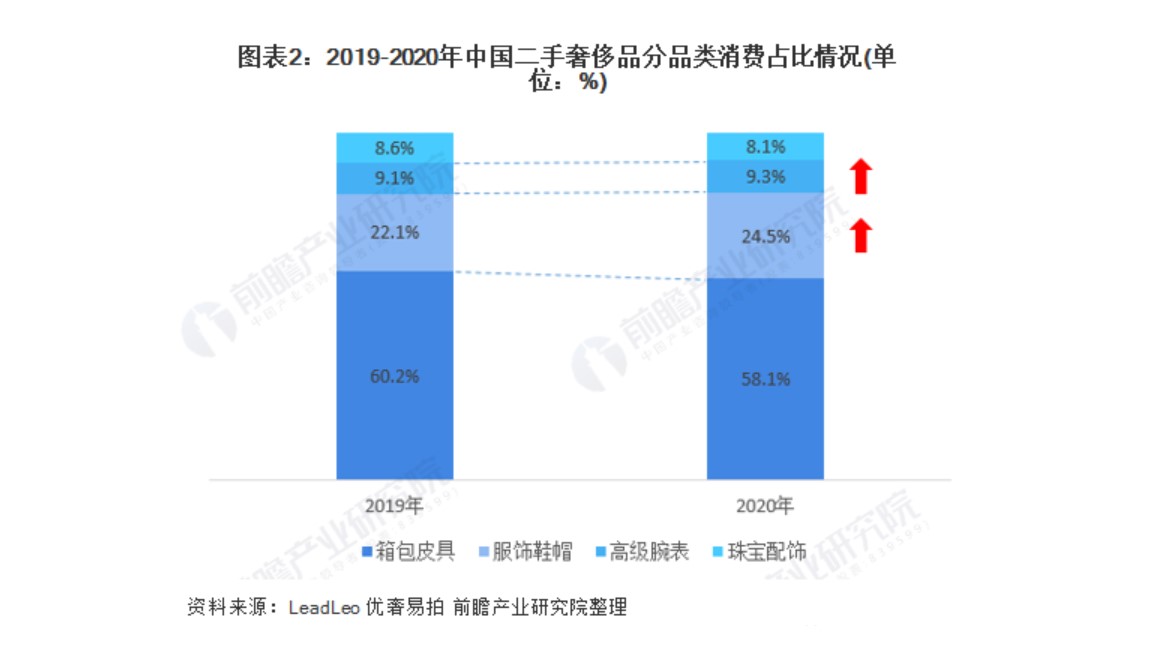 In 2020, luggage and leather goods accounted for 58.1% of the second-hand luxury market, a decline from 2019, but it is still the largest consumer category of second-hand luxury, followed by clothing, shoes and hats. In 2020, the transaction volume will increase significantly. The market share rose to 24.5%.
It is not difficult to predict that in the future, classic luggage will remain a hot commodity in the second-hand luxury market, and individual classics will even serve as a function of investment preservation.
Delegated Purchase may disappear, online purchases become mainstream
For a long time in the past, because of the lag in the update of Chinese styles compared with Europe, coupled with China's import tax system and brand pricing strategy, the price difference between China and Europe for the same product reached more than 30% at one time. Therefore, buying luxury abroad or looking for someone to buy on behalf of others has become the main means for consumers to buy luxury and second-hand luxury.
In recent years, the update of domestic new product styles has been synchronized with the international ones. The import tax rate has been lowered several times, and the difference between the European and domestic prices of major luxury brands has narrowed to within 15% and there is still a downward trend.
At the same time, because purchasing agents are involved in tax evasion and other issues, they have been criticized by the authorities. With the development of international cross-border e-commerce, more and more consumers will be able to buy second-hand genuine products through online channels.
LinkieBuy, a new but promising way to enter China
In 2020, affected by the epidemic, it's difficult to purchase abroad. More and more merchants choose to enter Chinese market online, and second-hand luxury merchants are no exception. KOMEHYO, a famous Japanese zShops, also the biggest competitor of SOU. Inc. mentioned above, signed a cooperation agreement with China e-commerce service provider LinkieBuy in May this year to jointly enter the Chinese market.
For Japanese second-hand luxury stores, such as KOMEHYO and SOU are highly relied on Chinese consumers. They are biggest competitor of each other, but the difference is KOMEHYO has already began its online exploration years ago, and SOU are more stick to offline stores.
In 2020, the epidemic has greatly affected the instore footfall. Online has become the only way to survive. Due to its online experience, KOMEHYO reacts quickly to the Chinese market and choose LinkieBuy as its partner to enter Chinese online market.
With the help of LinkieBuy, KOMEHYO launched its cross-border online store quickly on WeChat, the biggest social platform in China. And with the resources of its parent company Xingyun Group, LinkieBuy provides full-link cross-border e-commerce services, helping KOMEHYO handle IT, logistics, warehousing, payment, clearance and delivery.
By far, through the efforts of the professional Chinese e-commerce operation team, KOMEHYO has now won a large number of loyal consumers in China online market.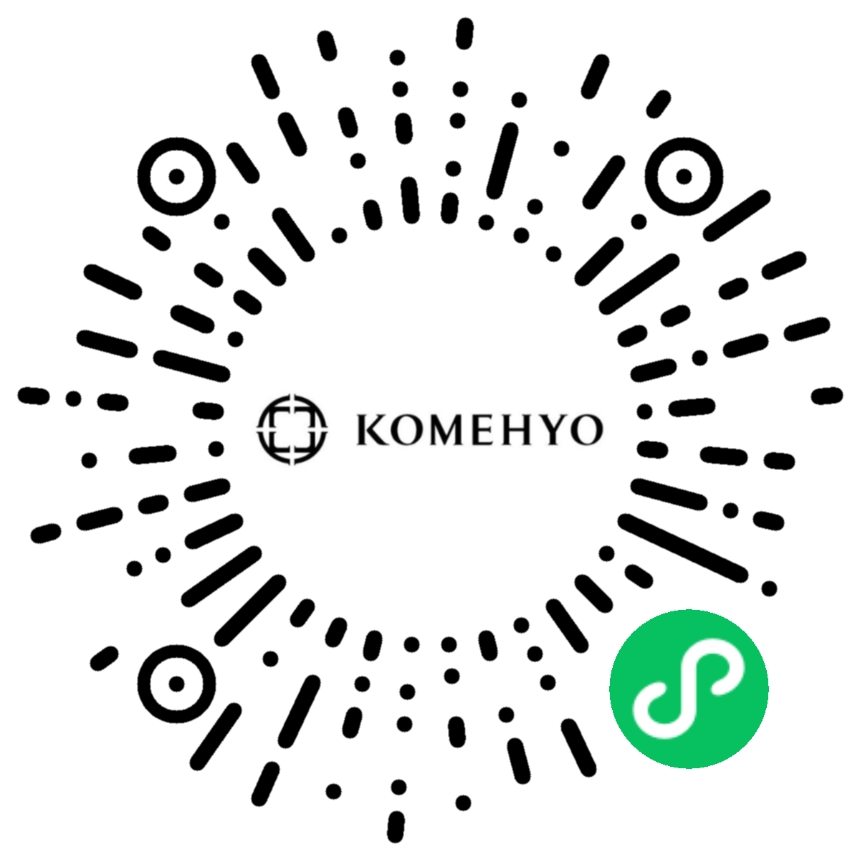 Scan with WeChat, you can visit KOMEHYO ONLINE STORE