In recent years, the world's e-commerce has developed rapidly. In 2020, due to the impact of the epidemic, offline stores have suffered tremendous losses, and it has almost become a general trend to switch from offline to online. Many businesses that rely heavily on the tourism economy pay more attention to the Chinese market and look forward to regaining the favor of Chinese consumers through cross-border e-commerce. However, it is worth noting that this year, the traffic growth rate of China's traditional e-commerce platforms has gradually slowed down. Independent social e-commerce companies represented by LinkieBuy WeChat Mini Program Mall are rapidly emerging and becoming an important channel for global merchants to enter China.
Next, we will talk about how to use the WeChat ecosystem to introduce consumers to your LinkieBuy WeChat mini program store to achieve a great revenue.
FIND YOUR POSITION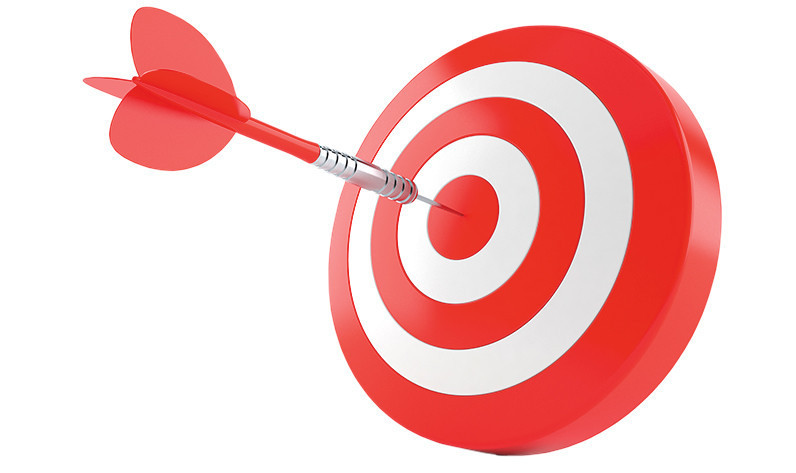 Strictly speaking, locating the target population should be the first consideration before the operation of the Mini Program store, but it is also the most easily overlooked fact.
We often say that only by knowing ourselves and the enemy can we survive a hundred battles. In a sense, the process of realizing the rapid expansion of mini programs is actually a "psychological war" with the target population. For this reason, it is especially important to locate the target group. Only by accurately locating users and needs, can we use product operation methods to produce content that fits the user scenario in a targeted manner.
For example, KOMEHYO is a Japanese second-hand luxury giant, focusing on the transaction of second-hand luxury, and has always been loved by Chinese and Japanese consumers. Due to the sluggish offline sales in Japan caused by the epidemic, KOMEHYO decided to start selling on WeChat in China. Through years of customer observations and research on the Chinese market, KOMEHYO targeted its users to Chinese younger generation, especially college students and young people just starting to work.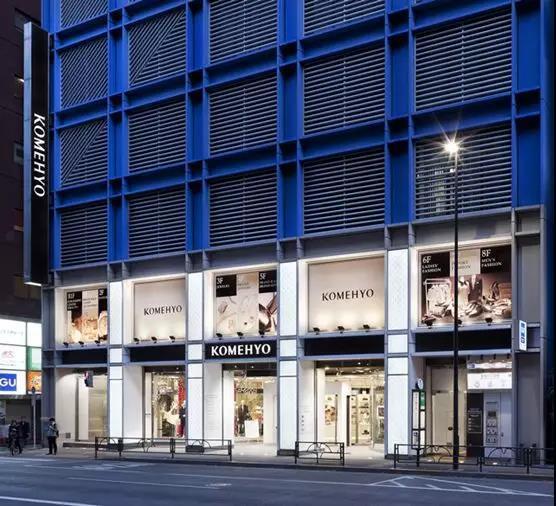 This may have some conflicts with traditional luxury user groups. However, KOMEHYO found through research that the younger luxury consumers is a trending in China. Boston Consulting Group also released the 2020 China Luxury Consumer Digital Behavior Insight Report, which shows that by 2025, millennials and consumers under the age of 25 will become the main force in the luxury market, and their proportion may Reach 65% to 70%.
After KOMEHYO determined the target users, it started the operation of online stores, including store decoration style, product selection, etc., with young styles. The products are presented in young language and pictures, which has captured the hearts of many young consumers.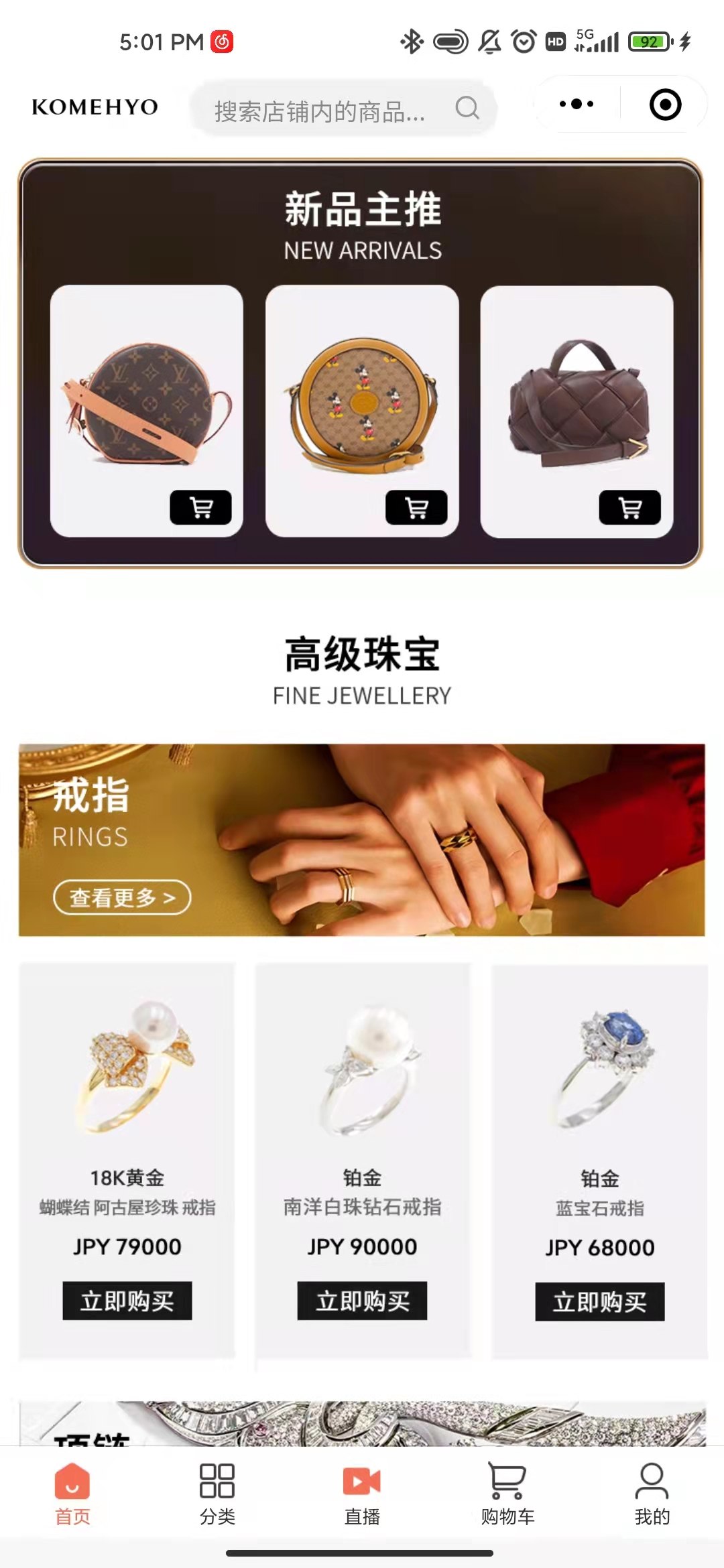 You can start from your own products to find consumers, or you can put on the right products for specific groups. But in any case, please remember that the first step is always to find the right position
Content operation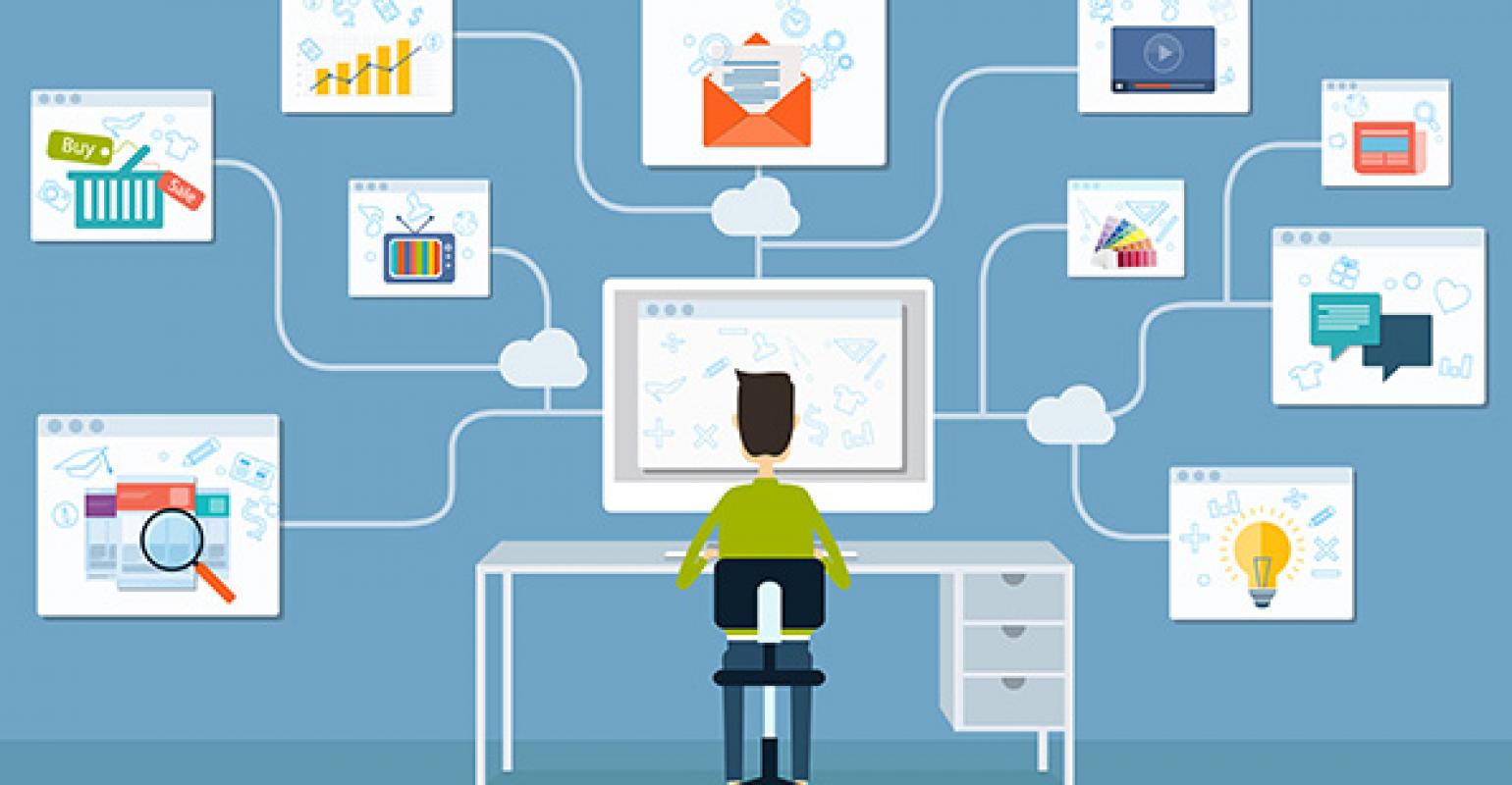 Content operation refers to the complete operation process that operators use new media channels to present corporate information to users in the form of text, pictures or videos, and stimulate users to participate, share, and disseminate. There are many content operation methods and channels in the WeChat Mini Program stores, such as the WeChat Official Account and Video Channels within the WeChat ecosystem, and the Toutiao account, Weibo, Xiaohongshu, etc. outside the WeChat.
Here we mainly talk about the content operation in the WeChat ecosystem, that is, the operation of WeChat Official Accounts and Video Channels.
WeChat Officcial Account
First of all, we have to make it clear that the WeChat Official Account is a relatively "closed place". The way to get attention is to provide high-quality original content, and then forward and share the content to Moments, WeChat groups or other media platforms to gain traffic. So in a sense, fans of WeChat Official Accounts are potential users who can be converted into their own loyal users.
The WeChat Official Account mainly uses text, pictures, videos, etc. to convey all kinds of information to the public, such as interests, hobbies, opinions, etc. It is a platform for communicating, sharing and presenting.
To operate on a WeChat Official Account, you must first register a WeChat Official Account. This is very simple. Just go to the official website of the WeChat Official Account service platform as below and follow the instructions. But you need to prepare the relevant certificates of your company qualifications in advance to avoid rework.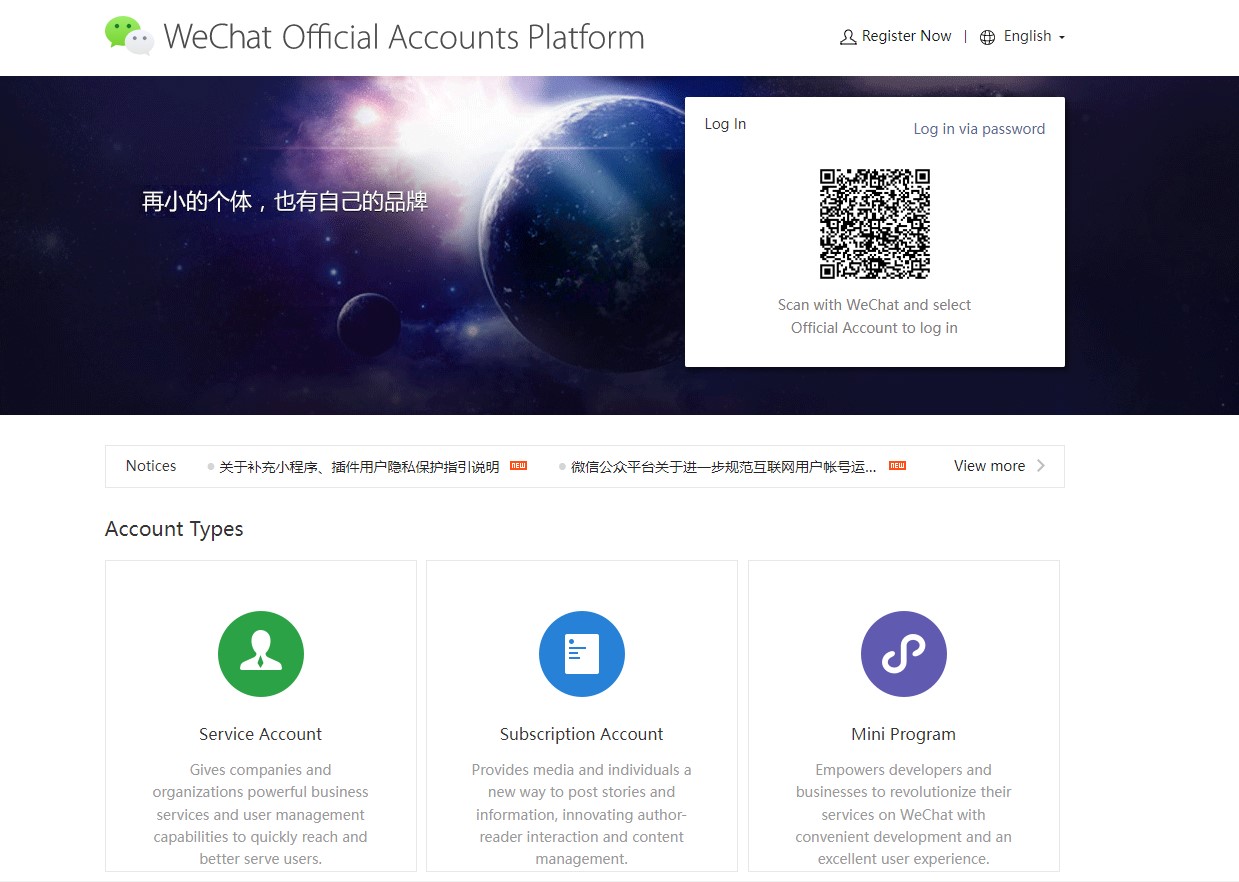 Due to the settings of WeChat, most WeChat Official Accounts can only push one message a day, and service accounts can push four messages a month. So this precious push cannot be wasted. From topic selection, copywriting to typesetting, you need to check carefully.
Most Official Accounts will have a hidden character set, such as funny, naughty, authoritative, lady, etc., and the character set runs through the whole process of topic selection, copywriting and typesetting.
The best topic is related to your product or industry, and let users perceive your product through silent publicity. Take Hong Kong's well-known essential oil brand Essential Elements as an example. Their Official Account is positioned as an aromatic expert who loves to tell stories. Therefore, almost every Official Account will introduce a story about essential oils to the public and inform some aromatic hydrocarbon therapy. So it is easy to attract interested consumers.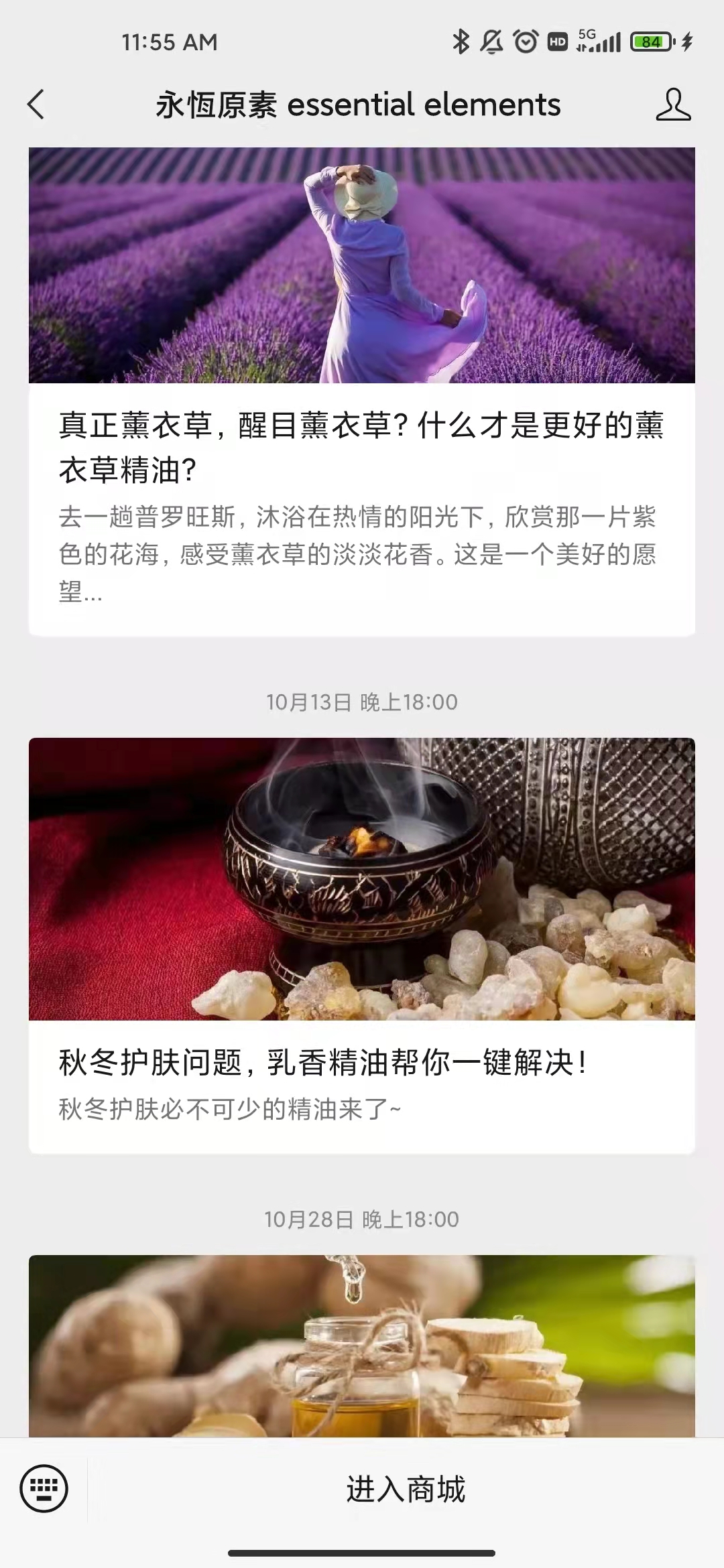 Due to differences in language and culture, many foreign brands feel at a loss when operating WeChat Official Accounts. In order to better adapt to the Chinese market, many brands, such as KOMEHYO and Essential Elements mentioned above, have transferred their Official Accounts to their Chinese partner LINKIEBUY. It is a very common method to carry out operations. The brand sets the tone, and the Chinese company is responsible for advice and execution. It is not only efficient, but also more economical. Therefore, LinkieBuy has acted as an agent for many brands in WeChat operations.
WeChat Channel
WeChat Channel was a platform for recording and creation in the form of videos and pictures within WeChat launched in 2020. You can use a short video to share life and insights with people in the Internet world. Of course, you can also share your products. To put it simply, the WeChat Channel is a platform where everyone can record their lives and show themselves. It is also an important window for everyone to understand the world and learn about others. Therefore, WeChat Channel plays an important role in connecting a brand's online store.
One big difference between the WeChat WeChat Channel and the Official Account is that multiple videos can be sent a day, while a maximum of one can be sent by WeChat account a day. Like the Official Account, the WeChat Channel directly connects 1.2 billion WeChat users, and shares and disseminates through WeChat friends, group chats, Moments, Mini Programs and other channels, which has a powerful traffic effect.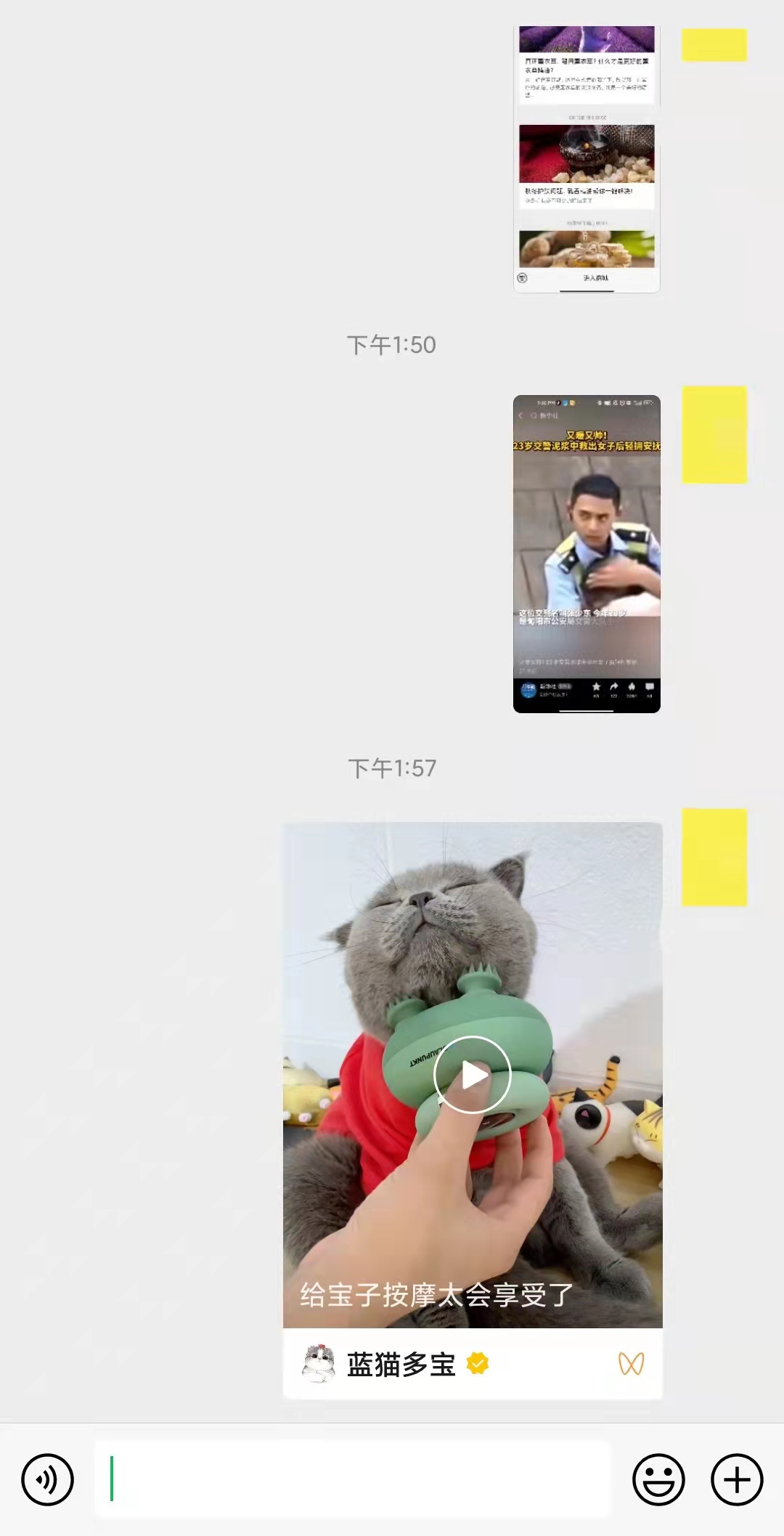 Users can watch and share Channels in WeChat contacts, gourps and even mini programs.
The WeChat Channel of the merchant can display a lot of content, such as your product details, brand promotion, creative planning, etc., and because the content can be displayed directly by video, the language barrier is overcomed, even global merchants can easily participate in.
Community operation
WeChat is China's national-level social software, and almost everyone is using it. Therefore, WeChat groups are a good community operation position. Operation of a community is an important task.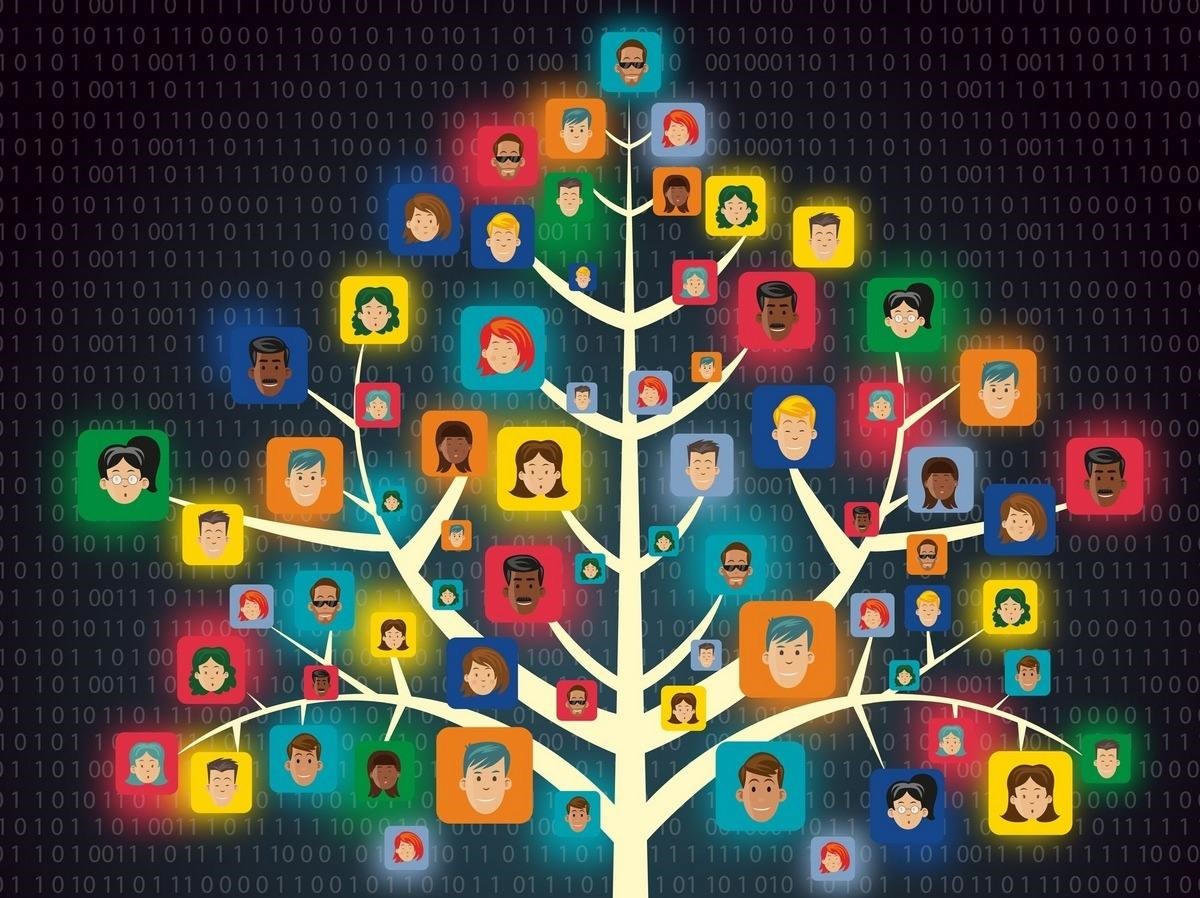 If a community, the WeChat group, is not well-maintained, it will generally go through the three stages of group building-chat-advertising flooding, and finally go to death. Therefore, after the community is established, we need to maintain the community through various methods and means. The vitality of the group ultimately achieves the desired result of community conversion.
So specific to actual implementation, the daily operation and maintenance of the community can be summarized as the following items.
Start a group: A community cannot be created out of air. When we find the target user, we need to build a community, import the users into the community, and then proceed to the next step. The first step of community operation is to establish a group. After the group is established, it is necessary to find a way to notify users to join the group through emails, text messages, etc.
Establish group rules: After users enter the community, if the community is not regulated, the group will soon be filled with advertisements, and over time, the community will die. Therefore, after the community is established, group rules must be established to prevent group members from publishing irrelevant information and maintain the community atmosphere.
User Q&A: Users joining the community must be to meet some of their own needs, such as interest needs, learning needs, and social needs. In order to solve their needs, users sometimes ask questions in the community. Therefore, you should always pay attention to the internal information of the community, understand the user's intentions, and provide solutions. Maintain user contact through such behaviors and pave the way for subsequent user conversions.
User retention: After a user enters the community for a period of time, the members who remain in the community are retained users. So how to retain users?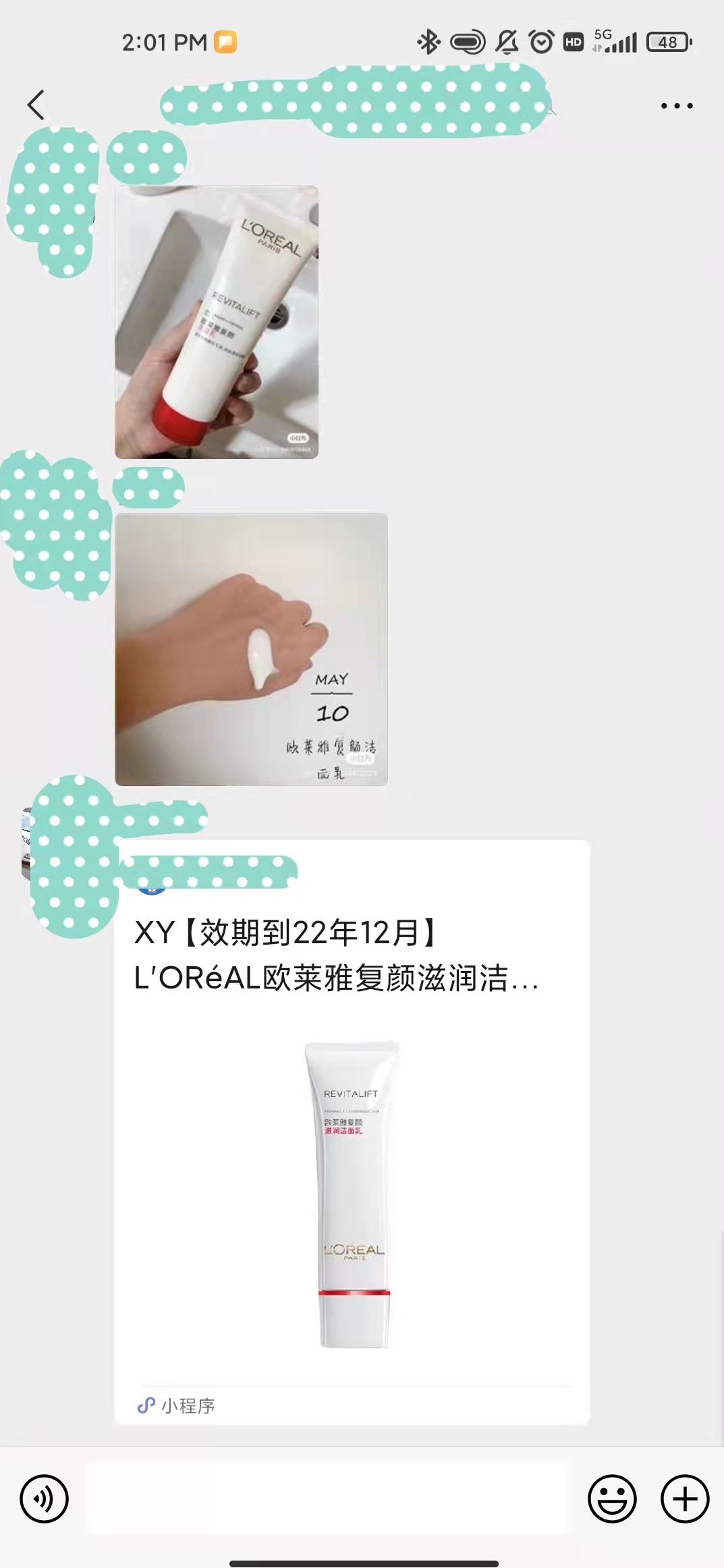 The owner of the group is sharing products
First of all, use content to shape community value. Content is the embodiment of community value and the foundation of community operation. Through production, collecting content that is attractive to users and placing them on the community can meet user needs, enhance community value, and increase user activity.
But as the schedule progressed, community members became accustomed to the community model and began to lose their original sense of anticipation, we need to think about how to plan an attractive event, such as promotion, live broadcast, etc. The attention of community members, and at the same time use activities to enhance the enthusiasm and sense of participation of members, so as to drive the community atmosphere, and then achieve the purpose of user retention.
User conversion: Through content marketing, we can reach customers at a deeper level and find user groups with more purchase intentions. Next, we need to use external forces to promote these users to make purchases. Under normal circumstances, preferential purchase activities are used to enhance users' desire to purchase, and on the other hand, early purchase cases can be displayed to gain customer trust. Finally, a two-pronged approach will promote customers to complete purchase behaviors and achieve the ultimate user conversion.
In addition, WeChat Moments ads, Official Account ads, etc. can also be used as an important means to attract consumers.
Let's stop here today. If you have any questions or interest, please feel free to contact us~